Sending a text message is as easy as sending an email or adding a note to the job journal. Just open the job journal and click in the SMS field where the recipient goes to open the Locate Recipients screen. Select the person or group of persons you wish to send a text message to and send.
Each person you wish to send a text to must have a phone number listed in their person file that is labeled cell phone. In addition you must have set up a Twilio account and added the account information into the Main system Setup on the Twilio account sub-tab.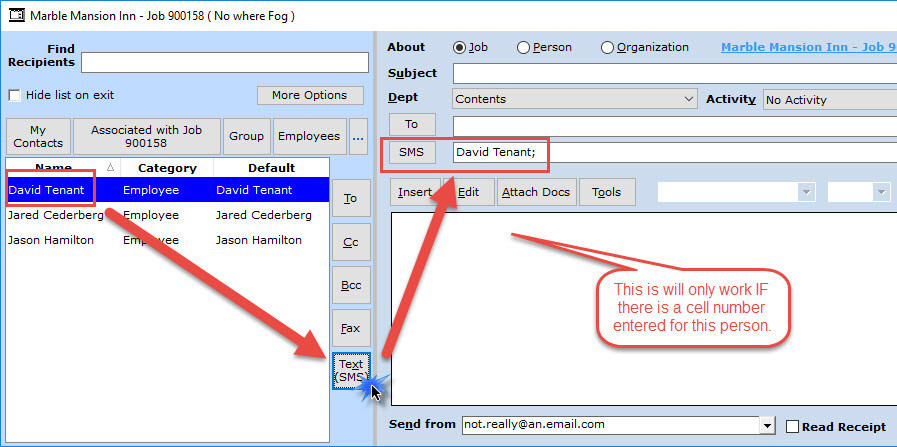 You must originate the text message from within a job file and the entire text message conversation - any replies made from a cell phone to this message and any replies you make to the text message - will be saved as a thread in the job's journal.