If your business model needs to import jobs from QuickBooks, and you need a job in Chronicle right away and do not have time to run manual bridges to import the job or wait for the auto-runs to occur, follow these steps:

1. Job is already in 3rd party software and will be pushed to QB for you as a job in QB.
2. Manually enter the same job in Chronicle on the same day.
3. DO NOT allow a push of the job from Chronicle to QB by UNchecking the export to QuickBooks box on the general/survey tab of the job file.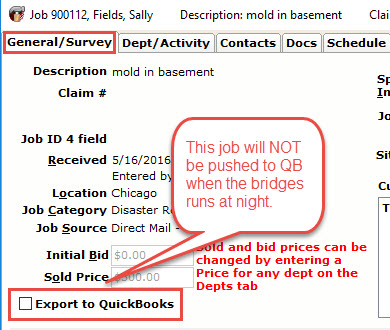 4. The next day > go to Import tab > select a job from the import list > click Link to Existing Job to select the Chronicle job to link to.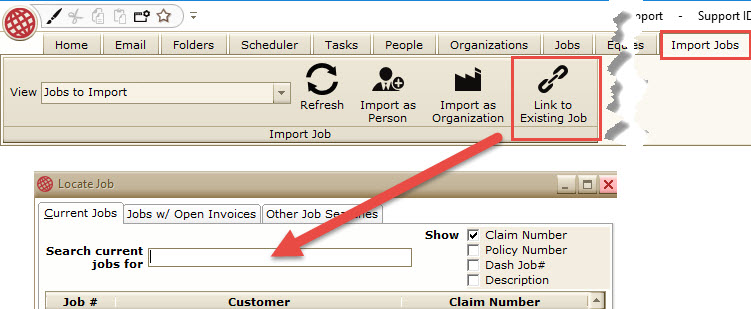 *If this option is the majority of your jobs in that you need to get them into Chronicle before all the bridges have time to run, you can turn off automatic push to QB. This means you would need to always do a manual link for any job you enter into Chronicle.

*If you leave the automatic push to QB set to ON and if you fail to uncheck the import to QB box for this type of program work, you will have two customer/jobs in QB.