*THIS REQUIRES A GOOGLE APPS FOR BUSINESS ACCOUNT*
1. Set up mx records.
This is required by Google to setup the account in the first place. Google says that this process can take a variable amount of time; do not try to proceed without this in place, first.
2. Setup a mailbox that will act as "catchall". 
Screen shot
This the only box the the Chronicle Pop client will retrieve email from. Use mailbox@yourdomain.com come, or something along those lines. NOTE: This will never be a personal email address. This can vary from simply having one catchall, to having multiple inboxes for users if you want them to receive their email through gmail as well. Please note that setting up user inboxes means that messages sent by these users inboxes will not be captured by Chronicle at this time.

3. Setup forwarding to the catchall. 
Screen shot 1                Screen Shot 2                      Screen Shot 3
Under admin profile, go to apps->google apps->gmail->default routing->add setting->all recipients->add more recipients->(input catchall box)->select perform this action for non recognized and recognized addresses.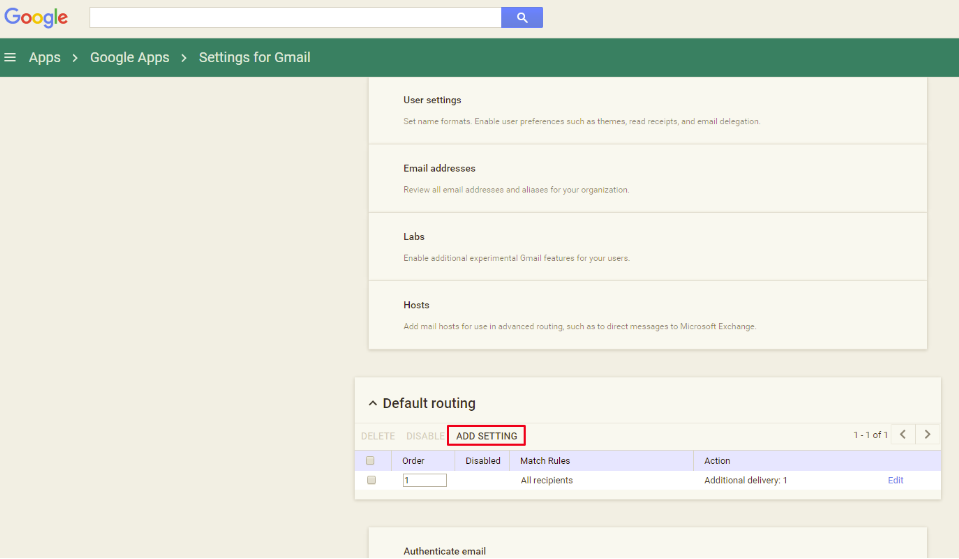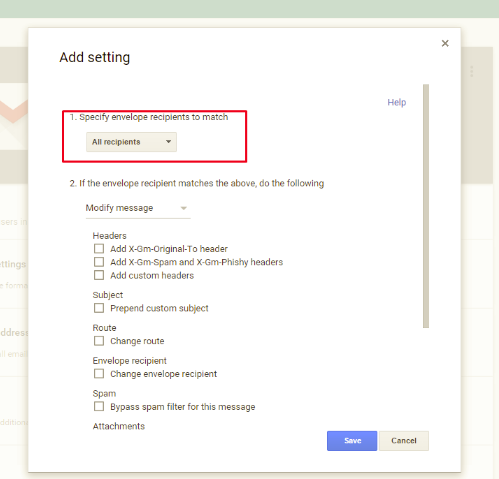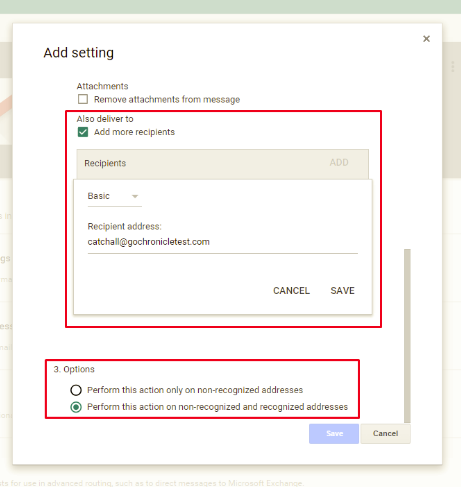 4. Enable POP for your catchall box
Screen Shot
In your catchall inbox, go to settings->Forwarding and Pop/IMAP->Pop Download->enable pop for all mail, delete copy.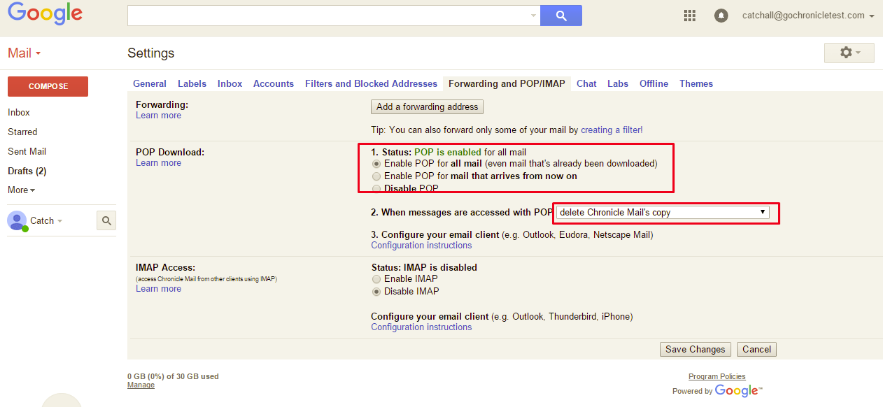 5. Setup Chronicle Main System Setup
Under Chronicle main system setup, email & fax tab, enter in your domain name under domain information, your admin panel user under tierranet account information, and under global catchall mailbox settings enter:
Address: The catchall inbox email address
Username: The catchall inbox email address
Password: The password to that inbox
POP address: pop.gmail.com               Port: 995
SMTP address: smtp.gmail.com           Port: 587
6. Inform us that you have set up the mailbox, and we will start your POP and SMTP. 
NOTE: BCC emails will not be delivered into Chronicle inboxes. Tierra.net creates custom X-headers for inbound emails (requested by Chronicle years ago) that stores BCC information so that Chronicle can deliver the messages. Most other email providers do not provide this X-header support. Without the BCC information in the X-header Chronicle does not know who the email is to.