Users have a bit of control over how their Chronicle look and behaves. To setup these preferences go to the ≡ Menu icon in the upper right hand corner of Chronicle and select User Preferences.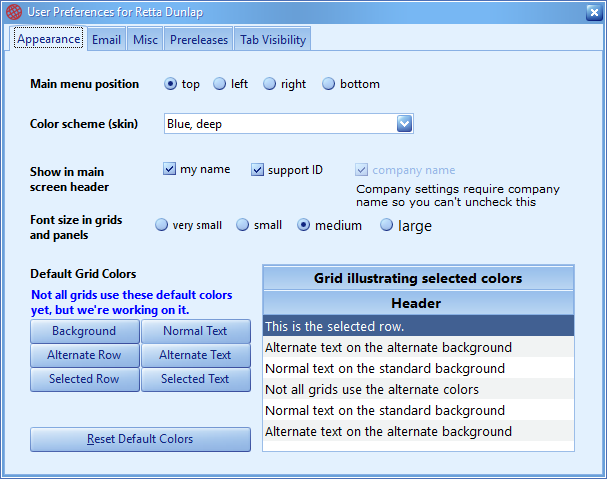 You can adjust the appearance of Chronicle with things like font size and skin color.
Email can use different fonts and set whether you get email notifications in Chronicle.
Misc let you reset your password.
You can also sign up to automatically received Prereleases of Chronicle if you like.
Setting Tab-visibility hides those tabs you never use.