Introduction
The purpose of Chronicle email is to allow for a comprehensive solution for keeping all business documents in one location. Chronicle provides a location to manage all communications and associate them with the proper job and people.
Types of implementations
There are three basic types of classifications of implementations that people/ORG's use with Chronicle. These are classified by the email server provider:
Tierra.net
Microsoft Exchange
Hybrid
It's important to note that while many customers do choose to use exchange and hybrid implementation, only the Tierra.net implementation is supported by Chronicle. While you may be able to get the other implementation to work, no further support can be provided in order to assist in implementation.
In both the Tierra.net and the Exchange implementations, there are multiple configurations available:
Tierra.net


Standard Setup
Forwarding
Dual Delivery

Exchange


Transport Rules
Journaling
Manual Forward
Functionality
Each of these has its own sets of pros and cons, as detailed in the charts below: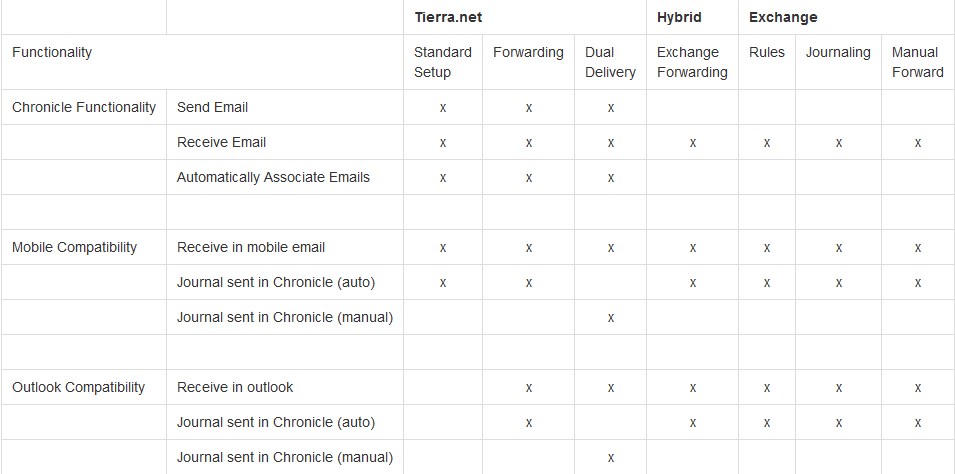 Requirements