This function will allow you to add any email address you have to Chronicle, as long as it is an Imap account.
If you are using Outlook, Gmail, Hotmail, exchange, ETC, it will duel deliver.
1. Go to the main system setup > Email and Fax tab > Global (Catch-All) Settings
Enter the Port Numbers ONLY
2. Go to the main system setup > Email and Fax tab > IMAP Setup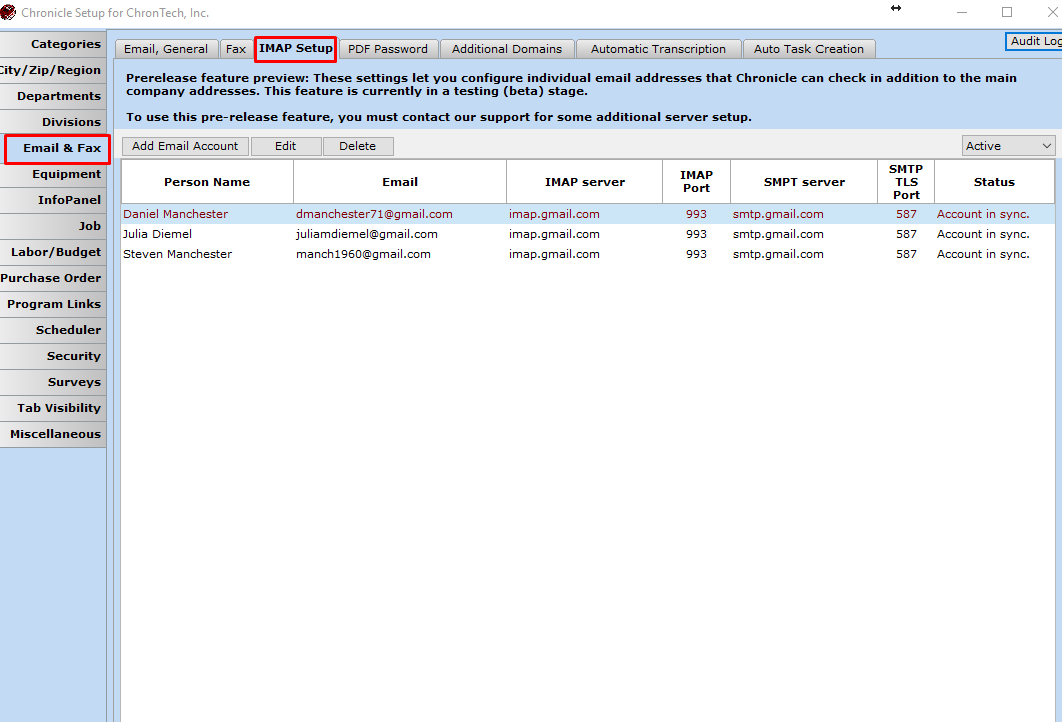 3. Click Add Email Account > Choose employee that the email address belongs to > Choose the email provider > Enter the email address >Enter the account password > Depending on the provider, it may ask you for more details such as IMAP address, SMTP address, and ports.
*All information for these settings can be found with a quick google search or with your email provider*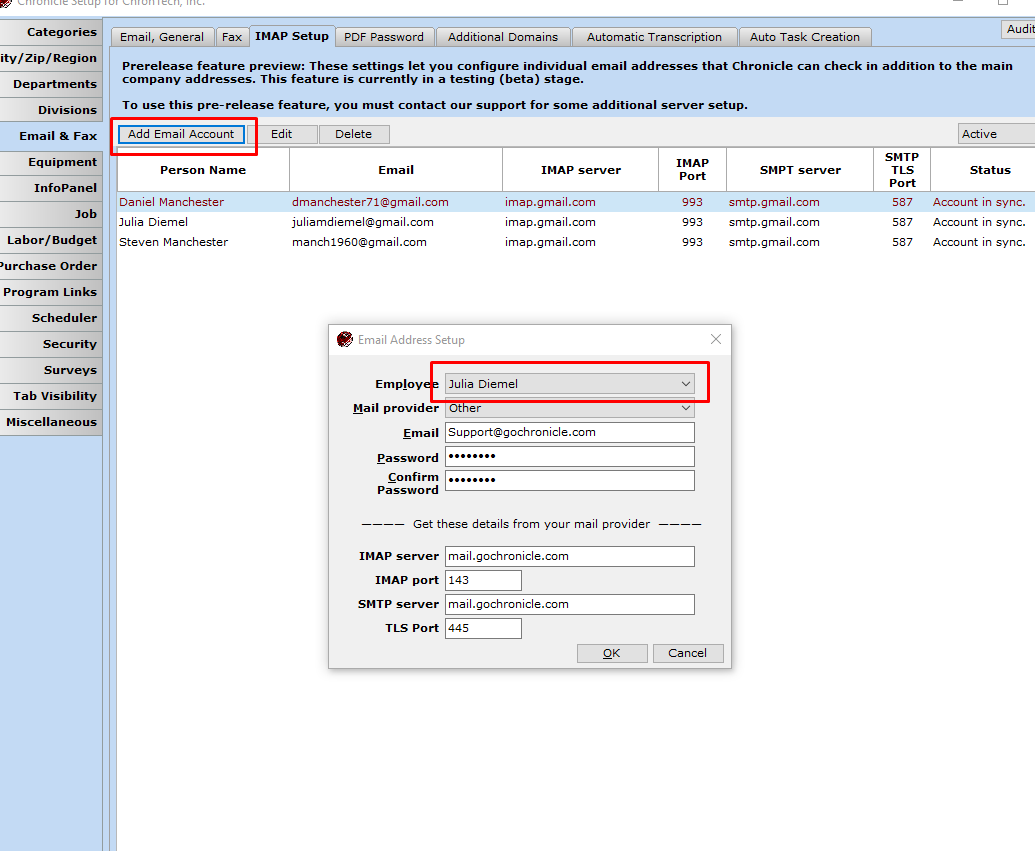 3. Click Ok. Make sure the status states "Account in sync" (You may need to exit the setup, and re-enter to see the change)
4. For Gmail account users you will need to set your Security setting for "Less secure apps" to be On. You will log into your Google account > Manage Account > Security. Scroll down till you see "Less secure app access" and make sure it is set to On.

*You can add as many accounts as you want for an employee*
*If the email address is for more than one person, please follow the link below to our Email Aliases article*
https://support.gochronicle.com/hc/en-us/articles/115005295146-IMap-Email-Aliases-In-Chronicle-for-Multiple-People