Job Costing:  Now you can easily compare all actual expenses to the total projected expenses by simply checking/unchecking "view detail" in the upper right hand corner of the job cost screen. When there is no detail, you will see a single number for all "total projected expenses" which is calculated by the percentage set for the target gross profit% in the Mains System Setup.

Job Manager:   You can now see activity detail across all departments in addition to isolating a department or division. A Color Key lets you easily see what the job, department, activity and missing documents are. All this one ONE screen! And you can still double click to open job files.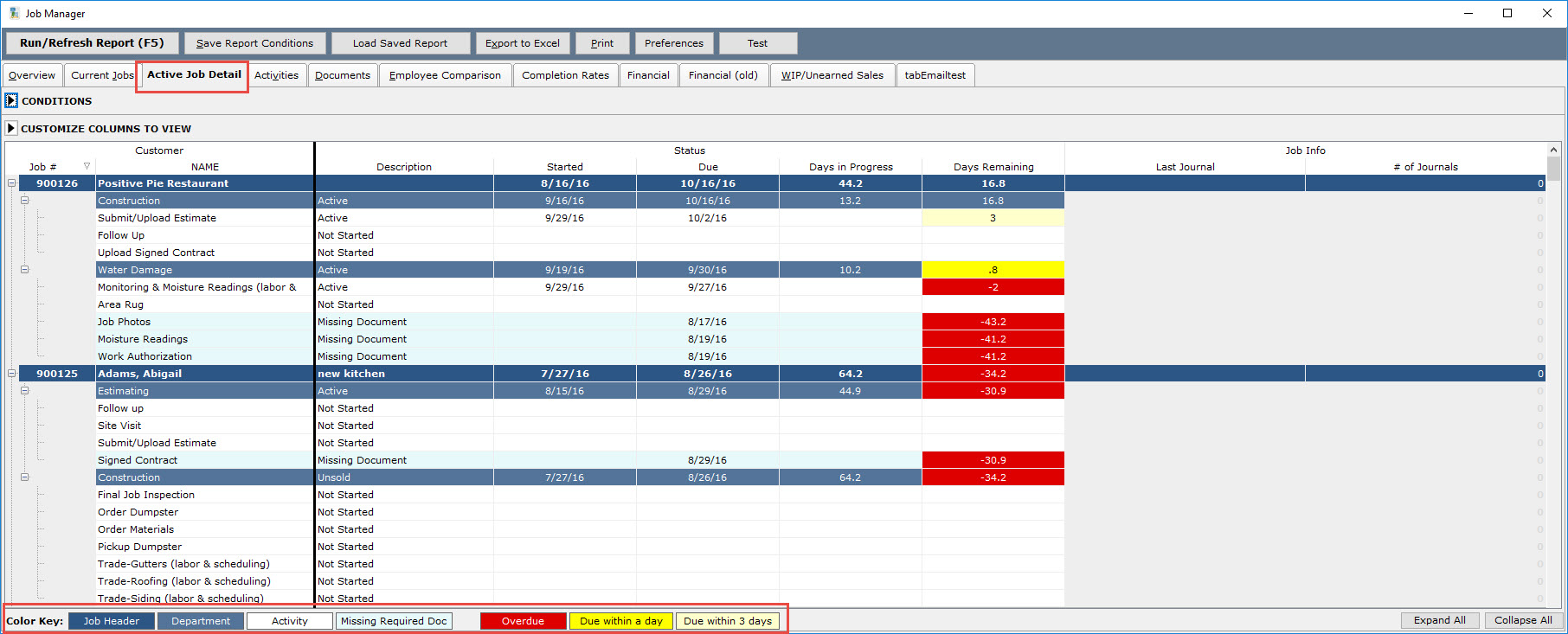 Journal
Stopped inserted text from deleting text already within the body of a journal.
Screen no longer loses text field for notes created in the app
New screen now resizes properly.
Journal Reminder
Email forwarding
Unknown email address gets failure notice that exposes the forwarding address
If sender address is unknown forward now functions
Email tab
Unknown sender link will now associate email to person
Documents
When adding images or scans to a job file the screen now automatically refreshes the document name.
Setup
New option now allows the linking of non-employees to job when person is added.
9.30.16
9.29.2016