MSS> Program Links> QuickBooks sub-tab> settings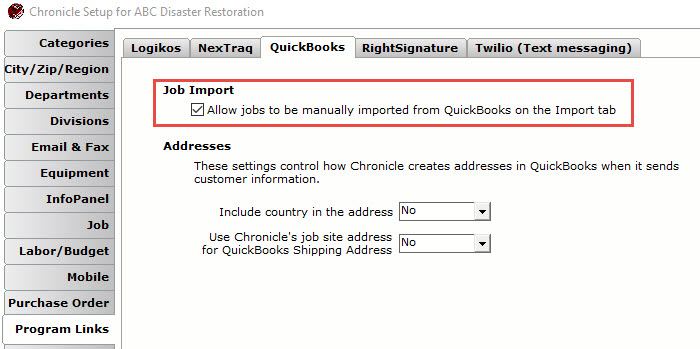 Job Import setting:
This setting makes the "Import Jobs" tab visible in the main program. You only need to make it visible if you need to import jobs from QuickBooks. Then log out of Chronicle and back in to see the tab.
Addresses setting: When you enter jobs in Chronicle that will then be pushed to QuickBooks you can control how Chronicle creates addresses in Quickbooks:
Do you want to include the country in the address that is sent to QuickBooks? Select yes or no.
Do you want the Chronicle job site address to be used for QuickBooks shipping address? Select yes or no.