Chronicle lets you view events NOT assigned to anyone yet and view production jobs with no event scheduled from the scheduler. To view these lists go to the main Scheduler tab> and on the Tool Bar check the box that says Unassigned Events/Jobs.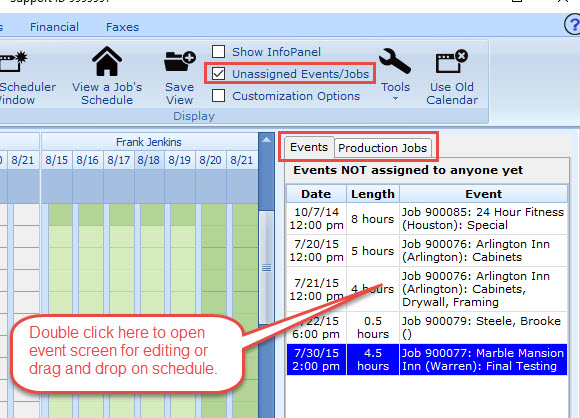 Unassigned Events
Sometimes a customer will call in to schedule something for three weeks from now. You have no idea who will be available. Since Chronicle will not place an event on the Scheduler without knowing who it is assigned to, you will need to make an unassigned event. This places the event on a list and the person doing the scheduling will need to check this list to assign it to someone when the time comes.
You can only create unassigned events for jobs and would so so from the New Event screen. Be sure when making the event to check the box on the event screen that says "Unassigned" like this: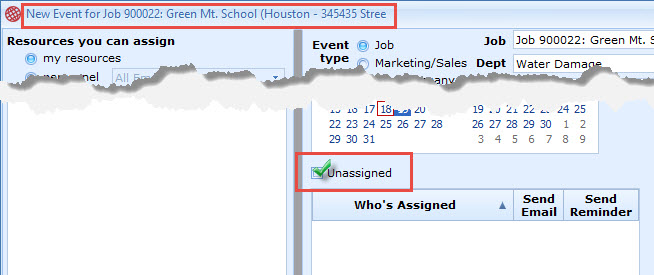 Once created drag an unassigned event from the list to an employee calendar to assign them to the event. Or double click on the event and open the event screen to edit or assign to someone.
 Jobs with no Events
Sometimes a job can fall between the cracks and not get scheduled at all. You can view all active production jobs with no event scheduled. Or at the very least seen when it was last scheduled. You have some conditions to choose such as picking a time frame and, if you wish, limit the search to a department or an employee to view a list. Drag a listed job to the Scheduler and create an event for it.