Here are some common reasons that your job did not push. Please investigate these and if they do not correct the issue, please let us know by contacting support at (866) 247-6684 or by emailing support@gochronicle.com
1. On the General/Survey tab for the Job profile, make sure that Export to QuickBooks is checked.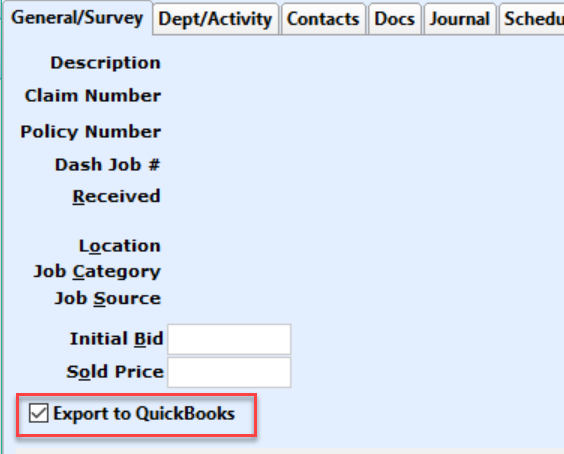 2. On the QuickBooks Server, ensure the file is accessible.

3. In QuickBooks make sure that the customer is not marked inactive. Please note, you must search for the customer by choosing "All Customers" from the drop-down at the top of the customer list.
4. Please make sure that your job is not older than 30 days, if so, please let us know and we can make adjustments as necessary.
5. Please ensure that your company file is not full.