To access Quick Search, look in the upper right of Chronicle.
This search field works just like the Find field on the main jobs tab. You can enter any of the following search criteria:
type part or all of the customer name
Job ID: assigned by Chronicle and can not be changed
Job ID3 and Job ID4 fields (if you specified a label)
job description
site name
job site address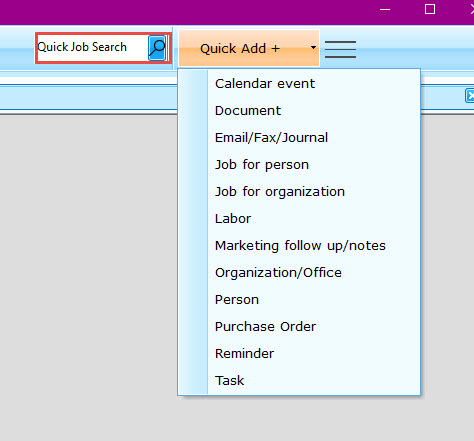 These fields are all found on either the General and Surveys tab in the job file and displayed in the bar at the top of all job files. The InfoPanels can be set up to show this information as well.