These instructions will aid in the upgrade from Right Signature version 3 to Right Signature version 4.
Step 1: Account for change in syntax in your Chronicle templates where last : is no longer needed. Correct syntax for signature without date is  [                       s:a:r                       ]
Change all templates before you change your subscription, as the change will work with both version 3 and version 4.
Step 2: Make a new right signature email address, you cannot use the address you were using for version 3. If you address was rightsignature@yourdomain.com, you can use something like rs@yourdomain.com.
You will want to put this address in your Chronicle Main System Setup, so that you will receive any activation emails. 
Step 3: Go to the rightsignature Website: https://rightsignature.com/
Enter the Company Name in the first and last name boxes. For example: first name= Chronicle, last Name= Technologies. Also enter the new rightsignature email address you decided to use.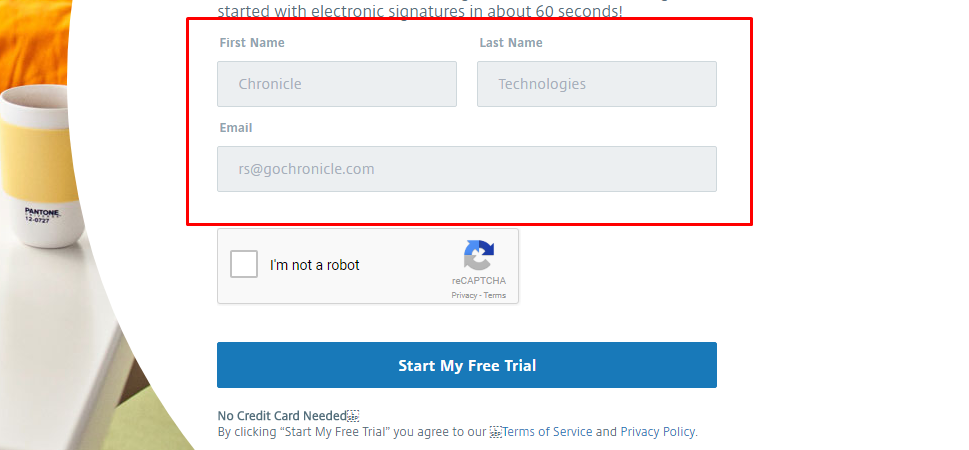 Step 4: Start Free Trial.
You should receive an activation email at this time. Make sure to activate, and to put the new password in the Chronicle Main System Setup.
Step 5: Go to Account> Setting> Turn on Attach completed PDF in emails.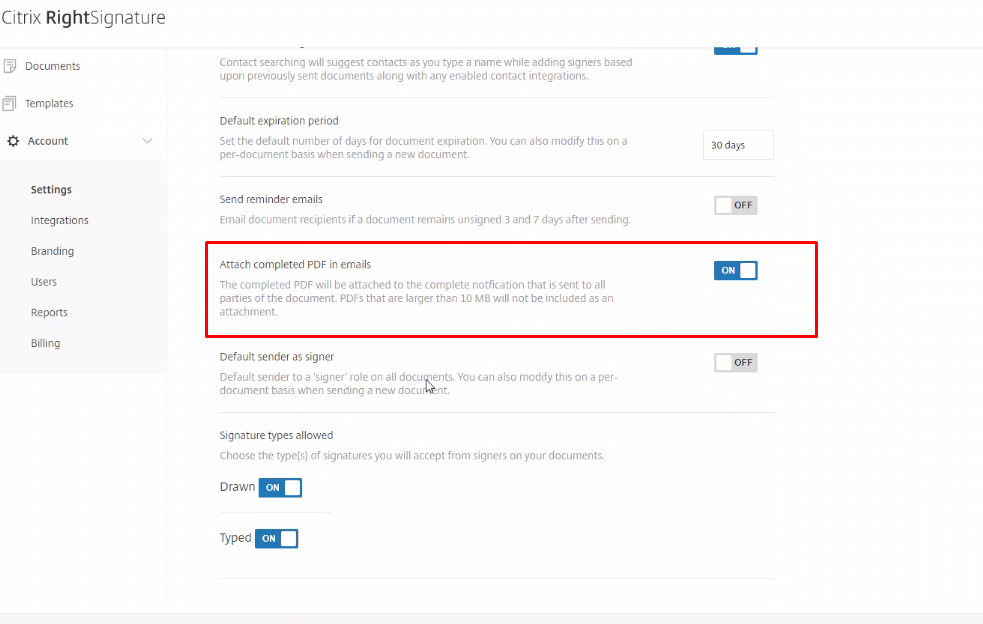 Step 6: Email us at Implementation@gochronicle.com, so that we can do the final setup steps on the server side. 
Step 7: Send a test document to be signed, and make sure that it works correctly. 
Step 8: Convert from a free trial to a personal plan.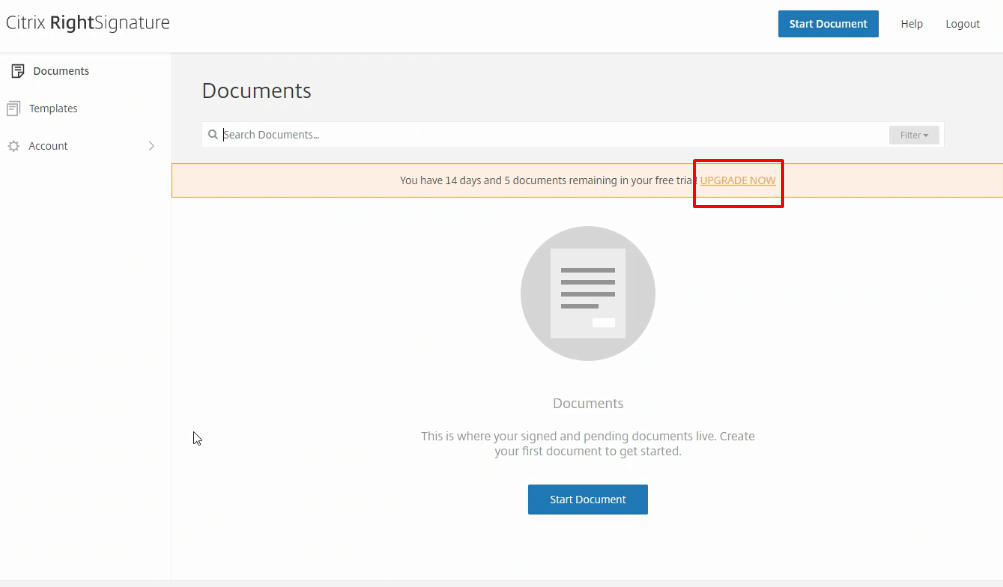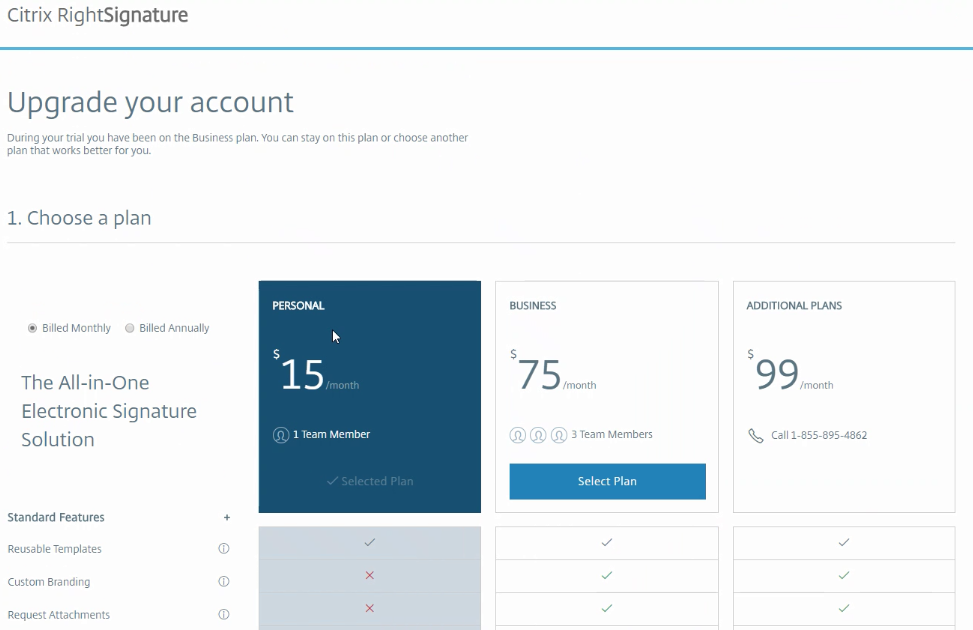 Step 9: Cancel your version 3 right signature account.