When a person, org or job is deleted it is not really gone from the system but merely hidden from view. Find the file you want to delete and open it:
Deleting Person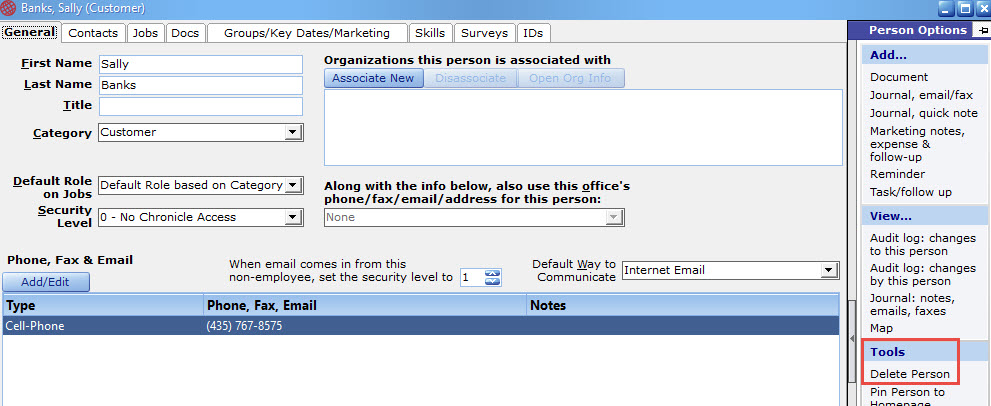 Deleting Organizations

Deleting jobs

(If this customer has deleted jobs, you can use the "undelete job" button, at the bottom of this screen.)
All of these actions can be reversed by undeleting the file in the same places you used delete it (see above places). You will have to know the name of the person or organization or use the first 3 letters to start a search if you can't remember.
Read: Getting a Deleted Person Back