When a person, org or job is deleted it is not really gone from the system but merely hidden from view. It can only be found by searching the deleted list with the specific name of the deleted file. Find the file you want to delete and open it:
Deleting Person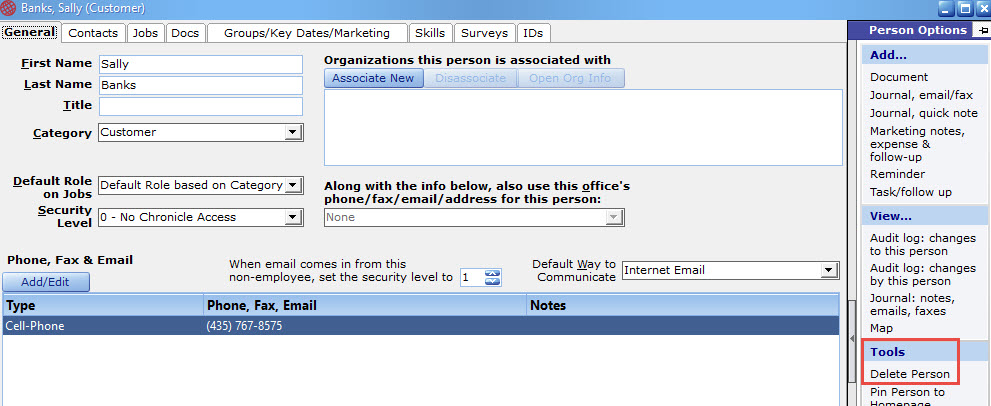 Deleting Organizations

Deleting jobs

All of these actions can be reversed by undeleting the file in the same places as you used to delete it. You will have to know the name of the file to find it in the deleted lists of people, organizations or jobs.