Is the system down? Refer to: System Down
You can tell if a system is down when one or more of the following is true:
ChronBackup: Check. If chronbackup is open to an error about contacting Chronicle support, then system down.
Server Manager: Check. If no apps are open or some are open check the services to see if the socket server is running, if not, then system down.
If not, then you can tell which backups failed in the registry.
Only the only backup that runs is the database backup.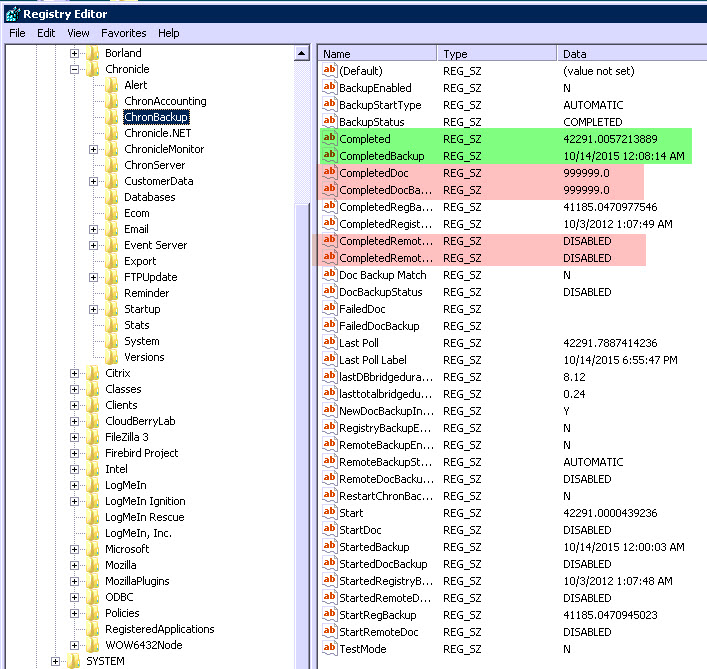 In Green: The CompletedBackup date needs to be within the last 24 hours or the customer will get a notification in the Chronicle client that the backup is old. If there is no date in the registry key they get a pop-up center screen "The last database backup cannot be determined."
In Red: The CompletedDocBackup and the CompletedRemoteDocBackup are both disabled in hosted environments because of the stability and data retention at Amazon. There will either be 9999999.9 or DISABLED in this field and the customer does not receive any notifications. 
All backups should be running. The customer only gets notifications if the database or local document backup fails (not if remote fails).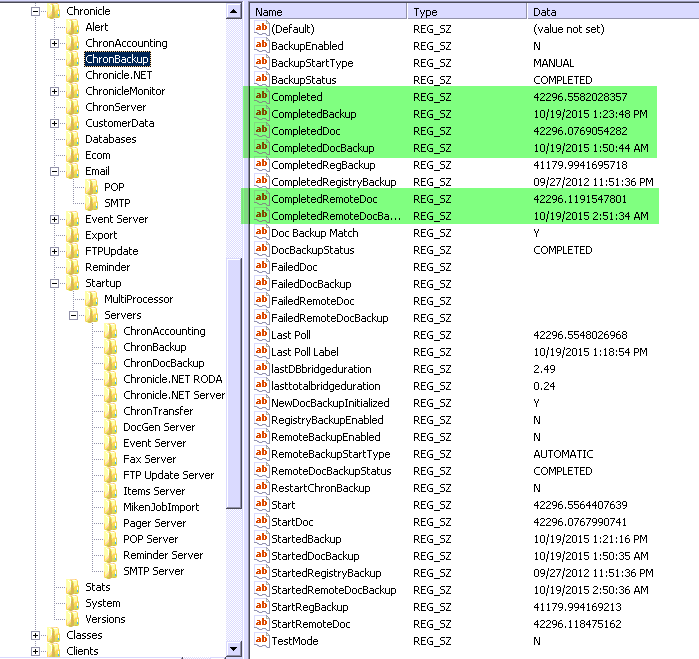 NOW DETERMINE IF THE MACHINE IS V2 OR V3:   V2 server vs V3 server